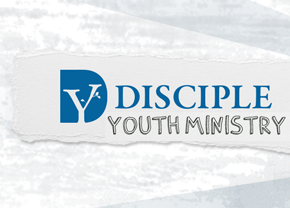 YDisciple Invitation
PARENT INFORMATION SESSION DECEMBER 12th  2017 IN THE RECTORY BASEMENT AT 7:15PM,
YDisciple is an exciting new model of youth ministry for our parish teens. This model is engaging. It strengthens families, communities and teen relationships. Most importantly it forms teens to be deeply rooted in the Catholic faith through a personal relationship with Jesus Christ, so that they will become not only YOUTH DISCIPLES, but disciples for life!
We are in our third year and are ready to expand YDISCIPLE as THE key component of St. Cyril Youth Ministry. My prayer is that you as parents will join with me in this very exciting ministry. As parents our Faith teaches us that we are the first teachers of the Faith to our children. It is first our responsibility. Not a program. Not a school. But us. You and me. This is what we promised when we had our children baptized. YOU our parents are the most important part of this ministry.
We will begin again THIS FALL with gender specific groups of boys and girls. Six to eight per group, meeting with two adult leaders. The groups that recently completed there sessions were very successful.  I want to thank Judy Berry, Denise Dougherty and Rob Chioffe for assisting me with the groups. I pray that you will join me in this endeavor. The possibilities are really life changing.
Would you like for your teen to be a part of one of these groups-call me-or explore more information using the links below-this is the best ministry for helping our youth become real disciples and appreciate the impact that a personal relationship with Jesus can have in their life that I have ever been a part of-parishes are adopting this across the country. Click on the links below to understand more about YDISCIPLE.
EXISTING YDISCIPLE GROUPS
JUNIOR/SENIOR BOYS
ADULT MENTORS: DAN RACKERS AND KEVIN ZENCAK
PARTICIPANTS:
Jiffer Razon, Brian Piekarski, Jack Mannas , Ben Shelley , Joe Karn,
LEVEL 10 GIRLS
ADULT MENTORS: Judy Berry and Denise Dougherty
PARTICIPANTS
Liz Korger, Gianna Cinque, Sara Kuntz, Sara Jacalone, Molly Taylor, Molly Schibel, Callie Curran,
FRESHMEN/SOPHOMORE GIRLS
ADULT MENTORS: Susan Gill, Brianne Haneman, Tori Szyszko
PARTICIPANTS
Gianna LaRusso, Tina Barrella, Kelli Dougherty, Grace Taylor, Caroline McSorley, Cara Arnoldi,  Katerina Brummer, Kayla Hayes
JUNIOR/SENIOR GIRLS
ADULT MENTORS: Cathy Milnik, Lorraine Bigony
PARTICIPANTS
Sofia Jacalone, Julia Dunn, Jacqui Umani, Emily Norek, Jess Carroll, Christina Curran, Liz Heaney,  Grace Connolly
FRESHMEN/SOPHOMORE BOYS
ADULT MENTORS:  Zachary Henrich, Nnamdi Chukwunenye
PARTICIPANTS
Chris Devlin, Paul Pelletier, Auggie Davidson, Tommy Davidson
JUST FOR PARENTS
https://formed.org/study/55baa706e9b9cf44094b6fb
AN IMPORTANT MESSAGE FOR DADS
https://formed.org/study/577e75019be60d981135938d
If you wish to access YDISCIPLE go to www.formed.org and open your account. If you don't have an account, establish one by typing in our parish code 7JN3K2 and then set up your own user name and passcode. You will then be able to routinely access all information relative to YDISCIPLE. Once logged in to your page go to STUDY, click on it, go to YOUTH/YDISCIPLE, and you will see the information for parents, the training programs as well as the various studies that your teen will be participating in.
YD Leader Session Assessment Document https://goo.gl/forms/69iSiz0wiPPOXvfA2
 (updated December 3rd  2017)